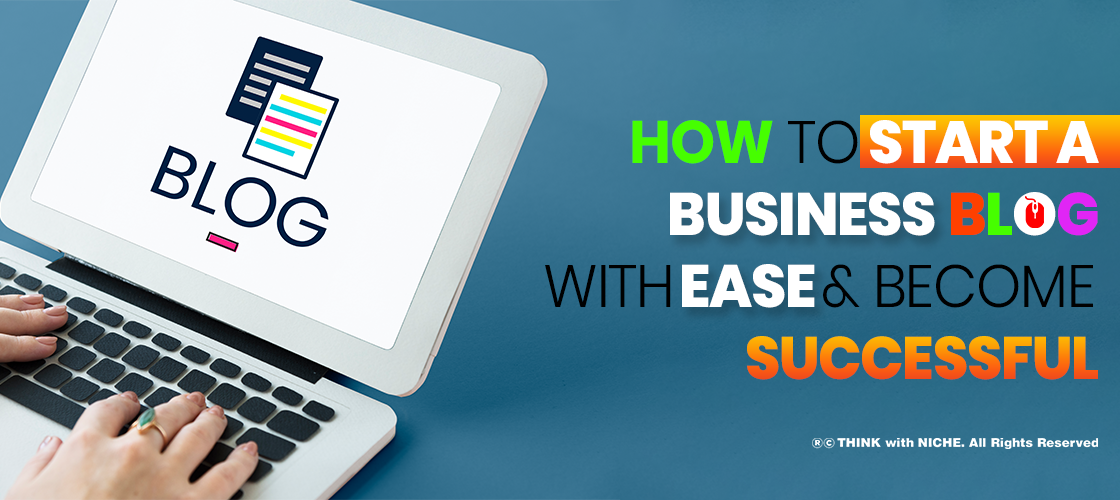 Post Highlights
When correctly connected for lead generation, your blog may help you swiftly create new business.#ThinkWithNiche
How To Start A Business Blog With Ease And Become Successful
Building a customer base for a new firm is one of the most difficult tasks. Instead of working forward to monetization, new bloggers work backward, first developing a following by continuously publishing high-quality material, and only then do they begin to look for methods to commercialize their audience. If you're looking for a side hustle, starting a blog is a simple process. However, if you plan to generate income as a blogger in the future, you must be smart in your approach to making your blog a reality. You'll learn how to establish a blog and build it into a traffic and money source with this step-by-step tutorial.
Template and platform must be evaluated properly
Before you start writing your first blog post, you'll need to set up your blog hosting and CMS. Many would-be bloggers get stuck here because they aren't sure where to put their time and money.
Self-hosted vs. hosted
Self-hosted. These platforms are more flexible, but you'll have to pay a monthly subscription to host the site yourself and do some initial setup work. If you're thinking about going the self-hosted way, WordPress.org has been the transparent alternative to explore.
Hosted. To get you started right away, there are a lot of web hosting businesses that provide their services. Some are free, such as Blogger and WordPress.com (a hosted alternative to WordPress.org), while others charge a subscription fee.
Right domain name
Consider purchasing a domain name once you've narrowed down your niche (for example, http://www.myhousing.blog.com). To locate available domains, utilize a service like Go Daddy.
When you're looking for a domain name, it's a good idea to consider the name of your website. Go with a name that's distinctive and easy to type, and make sure it's not currently being used by another company (you can check if the website is registered using the whois lookup tool). You're at a loss for what to write about? Use our website name generator to help you come up with a unique name for your website.
Keywords are the life of your blog
Pay attention to keyword phrases with extended tails. If your company has a distinct geographic focus, using keyword phrases that are 3-4 words long is an excellent strategy. You should go for somewhat more obscure keywords that are nonetheless extremely related to your business. More esoteric search terms are simpler to rank for, which makes it easier to reach the top of Google's results page. The use of esoteric terms will also make your business and the sorts of products and services you offer more distinct. If you want quality traffic, you need both of these things.
Final verdict
Blogging for business must be done on a frequent basis if it is to be successful. This will help you get found online by bringing in fresh traffic over time. When correctly connected for lead generation, your blog may help you swiftly create new business.
Read more business articles. We Encourage Aspiring Writers/ Authors to Share their Articles and Viewpoints on the Categories underlined by TWN. It is a Free Online Blogging Platform to READ-CREATE-SHARE your know-how with Target Groups (TG) of Readers & Leaders. We also provide Content Development Services for the ones seeking the same. Our Aim at TWN is to Equip Young Leaders/ Writers/ Authors/ Visitors/ Readers/ Members with Quality Content Syndication Services @ Categories and Support Sustainable Business Growth for Entrepreneurs and Aspiring Professionals (Leaders/ Writers/ Authors/ Readers)