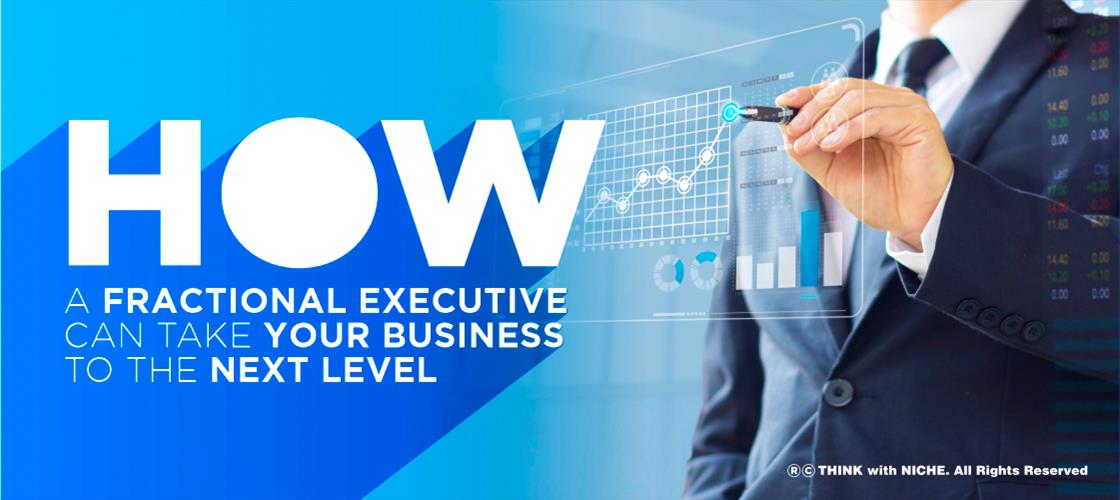 Post Highlights
They've established relationships with service providers in areas like bookkeeping, IT, and HR. There's no need to stress about benefits or a lengthy equity negotiation. They typically have cross-industry experience, which might lead to new ideas for your company.You can change their capacity to match the needs of your company. #ThinkWithNiche
Fractional executives are professionals who charge businesses for part-time management services. In the business world, these leaders have held roles such as chairperson, owner, CxO, senior vice president, vice president, or director. Their talents might be focused down to a specific discipline or widened depending on their competence. Interim executives are also known as contract executives, part-time executives, temporary executives, fractional business executives, on-demand executives, and executive-as-a-service executives.
Independent consultants or as part of a consulting firm are both options for fractional executives. They are not consultants in the traditional sense, however, because they play an active leadership or management role in the company that engages them, implementing changes and directing the organization in the same way that a permanent employee would. Hiring such specialists has advantages such as their knowledge and the fact that they are not required to work full-time. While fractional executives are experts in their professions, it may take some time for them to acclimate to other industries. Another advantage of fractional executives is that they bring enthusiasm and experience to the table if they are sincerely interested in your brand, story, and organization. Nothing beats having someone that knows what they're doing and is 100% committed to growing, scaling, and developing your brand. Consider hiring someone who is looking for work rather than someone who understands how they can provide instant value to your firm and is eager to do so.
This is the ideal fit for a fractional executive if you have a complex strategic endeavor with a deadline, such as the one I handled. Here are some scenarios in which fractional executives may be useful:
· You've outgrown your current business model and need to upgrade.
· You may have an excellent operations manager, but he or she may lack the strategic skills of a COO – the same can be said for finance and marketing.
· You want to delegate financial, operational, or marketing responsibilities that you've previously handled, but it doesn't necessitate a full-time position.
· To temporarily fill a gap while you look for a long-term replacement.

Potential Drawback To Consider
You must be informed of the possible drawbacks. Finding fractional executives may be challenging due to the fact that many of them operate as independent consultants. The greatest way to locate a suitable fit is through referrals, so start there. You may also look on LinkedIn for that service, as it should be posted somewhere on their profile.
Adding a fractional executive to your team might also be perplexing. Be honest with them right away and explain the advantages. If it's an interim position, be sure to mention it and why it's temporary. Have a launch meeting with your entire team when the fractional executive starts, and recommend that the fractional executive meets with each team member one-on-one to answer any questions and build rapport.
Conclusion
Always focus on how you can deliver more value than your client anticipates, regardless of how you arrange your fees as a fractional executive. This basic attitude will help you establish a reputation as the first person to call when a company requires fractional executive knowledge in the business world.
Read more business articles. We Encourage Aspiring Writers/ Authors to Share their Articles and Viewpoints on the Categories underlined by TWN. It is a Free Online Blogging Platform to READ-CREATE-SHARE your know-how with Target Groups (TG) of Readers & Leaders. We also provide Content Development Services for the ones seeking the same. Our Aim at TWN is to Equip Young Leaders/ Writers/ Authors/ Visitors/ Readers/ Members with Quality Content Syndication Services @ Categories and Support Sustainable Business Growth for Entrepreneurs and Aspiring Professionals (Leaders/ Writers/ Authors/ Readers)