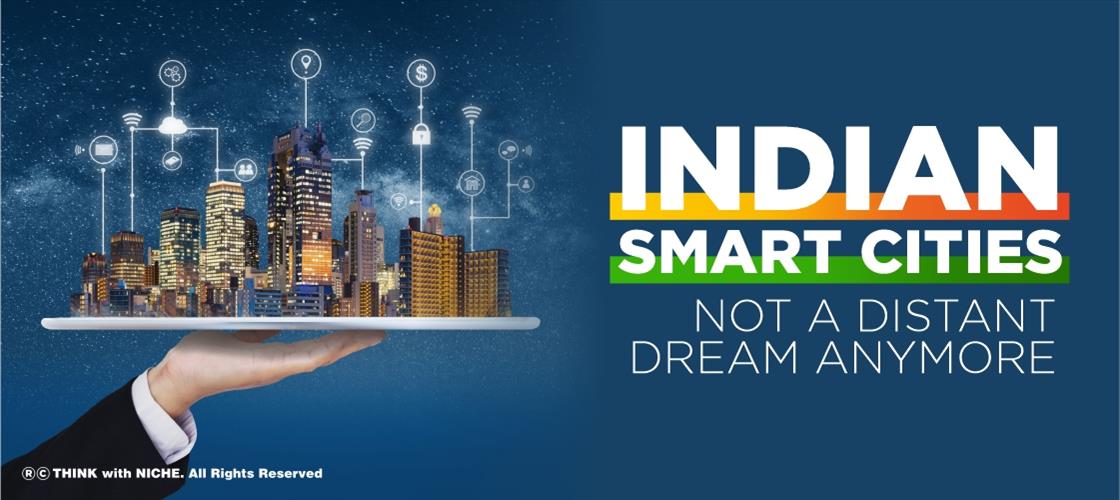 Post Highlights
A city says a lot about its habitants and cities overall say a lot about the country, in a bid to upgrade the standard of living and introducing urbanization, the Central government along with the Ministry of Housing and Urban Affairs is planning to upscale the way Indian cities are, the goal is to make them future-ready and sustainable. #ThinkWithNiche
The central government has launched Atal Mission for Rejuvenation and Urbanization under the guidance of the Ministry of Housing and Urban Affairs, this initiative has the vision to undertake projects to provide basic services such as water supply, transport, and sewerage. The priority of this mission is to improve the quality of life of citizens across the country and aims to benefit those of the lower strata of society and the poor. In order to have knowledge about these missions and strategies of government, one must understand what is the purpose of launching these missions and understand the need to launch drives, the Atal Mission for Rejuvenation and Urbanization has unique purposes, such as-
1. Green Spaces
The government has set its priorities that it wants to create more green spaces and parks, especially for children, those with disabilities, and encourage awareness about the importance of greenery, how it benefits the environment, and our societies in general.
2. Urban Transport
A smooth flow of traffic is a desirable amenity and the government is in talks with builders to provide facilities such as footpaths, sideways, foot over bridges, and special pathways for non-motorized vehicles i.e. bicycles. Apart from a better-controlled traffic system, multi-level parking is also a necessity of today's time which is also being planned.
3. Sewerage
Gone are the days of clogged drains and filthy sewerage, under the smart city project, the government will launch a drive to construct an underground network of sewerage, including a cleanliness drive for existing sewerage, install water treatment plants, recycle water, and use recycled water for other purposes.
4. Water Supply
Given India's impending water crises and a huge population, there is a constant demand for water, mainly clean drinking water, by planning smart city projects across the country, it is the government's responsibility to provide citizens with clean water hence they have proposed a plan to refurbish existing water plants, increase connectivity, universal metering, redesign old water treatment plants, launch a cleanliness drive of water bodies, rainwater harvesting system awareness, and lastly, the government will make sure to supply water to areas facing water scarcity, difficult locations such as hill stations, desert areas, and other backward places.
The Ministry of Housing and Urban Affairs' Atal Mission for Rejuvenation and Urbanization will be a shared responsibility of the central government along with the state government so that both parties perform their duties with full diligence and deliver their promises. If smart cities are planned out across the country, there will be multiple benefits to all citizens, there would be more job opportunities, environmental awareness and boost in the economy overall, and a better human resource index.
Read more sustainability articles. We Encourage Aspiring Writers/ Authors to Share their Articles and Viewpoints on the Categories underlined by TWN. It is a Free Online Blogging Platform to READ-CREATE-SHARE your know-how with Target Groups (TG) of Readers & Leaders. We also provide Content Development Services for the ones seeking the same. Our Aim at TWN is to Equip Young Leaders/ Writers/ Authors/ Visitors/ Readers/ Members with Quality Content Syndication Services @ Categories and Support Sustainable Business Growth for Entrepreneurs and Aspiring Professionals (Leaders/ Writers/ Authors/ Readers)