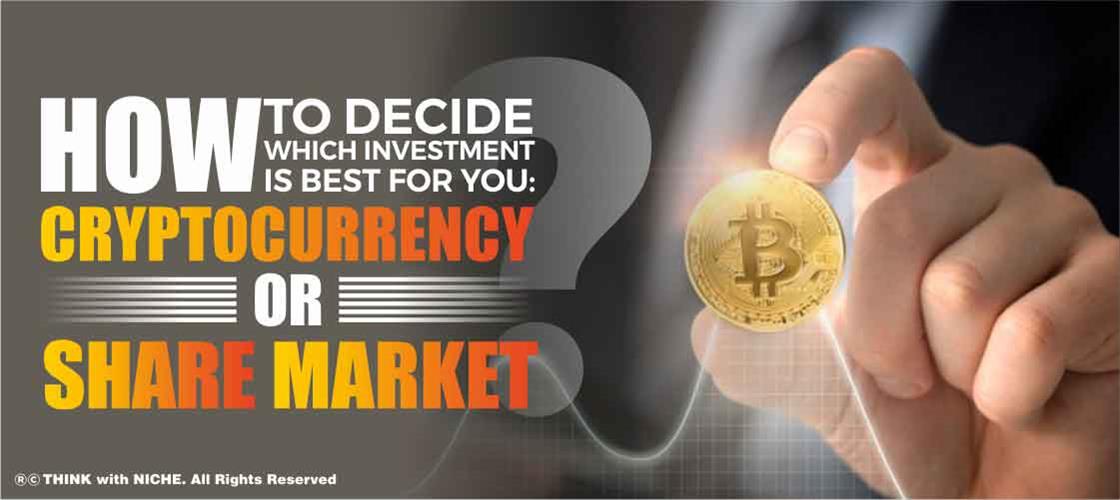 Post Highlights
Cryptocurrency is the new trend, and it allows you to make money without taking any risks. Some people say it's the way of the future while others are not so sure. This article will introduce you to all the risks and give you the information you need about cryptocurrencies before making your decision. #ThinkWithNiche
Cryptocurrency is the new trend that has got everyone talking. It's an exciting new form of currency that allows you to make money without any risk. Some people say it's the way of the future, but others are not so sure. Many people don't know what to do with their money and want to know if cryptocurrencies are a good investment. Cryptocurrencies have high growth potential, but they also have the potential for high losses. It is important to understand all of the risks before making any decisions about investments. This article will give you everything you need to know about investing in cryptocurrency before making your decision.
What is Cryptocurrency?
Cryptocurrency is a form of digital currency. It was created as an alternative to traditional paper money, and it is controlled by computers. Cryptocurrency can be traded or bought, and it can be used as payment for goods and services. Right now, there are thousands of different cryptocurrencies, but the most popular ones are Bitcoin, Ethereum, and Litecoin. Some people believe that cryptocurrency will replace paper money in the future.
What is the difference between Cryptocurrency and the Share Market?
Cryptocurrencies are a form of investment in the share market. The difference between cryptocurrency and the share market is that cryptocurrency can be traded 24 hours a day, with no closing time for trading. Share market only trades during allocated trading times. The risks in cryptocurrency are still unknown, meaning there's a chance your investment could be lost overnight. Share markets have been around for over 100 years, so they have been thoroughly tested and regulated. You know that if you invest in the share market, it will be safe, and your money will not disappear overnight.
Who can use Cryptocurrencies?
Anyone can use cryptocurrencies, and they're great for people who don't want to invest in the stock market. Cryptocurrencies can be an excellent way to diversify your investments and get a lot of potential returns without any risk.
How to invest in cryptocurrency
The first thing you should do is to research your options. There are many different cryptocurrencies out there, including Bitcoin, Litecoin, Ethereum, Ripple, and more. After you have selected a cryptocurrency that you are interested in investing in, the next step is to understand what it's all about. The best way to do this is to read through the documentation on the cryptocurrency's website or search for information about the currency online. The third step is to purchase your cryptocurrency. You can find places online where you can buy these currencies with traditional money. Once you buy the currency, keep it safe by keeping it off of any websites or other forms of internet connection that could be hacked into. After you've done all of these steps and now want to sell your cryptocurrency for cash, take some time before making any final decisions. Be sure that if you plan on selling your currency that it had gone up in value since when you bought it so that you will make a profit.
Conclusion
There are many different ways to invest money, but not all of them are for everyone. As the currency of the future, there is no doubt that cryptocurrencies will be worth more than they are today. However, just like shares, they come with their risks. If you're looking for an investment that you can trade on at your leisure, then cryptocurrency is for you. If you're looking for an investment that will grow through time, then the share market might be a better option. Either way, it's important to do your research before making a decision that could have a long-term impact on your finances.
Read more synergy articles. We Encourage Aspiring Writers/ Authors to Share their Articles and Viewpoints on the Categories underlined by TWN. It is a Free Online Blogging Platform to READ-CREATE-SHARE your know-how with Target Groups (TG) of Readers & Leaders. We also provide Content Development Services for the ones seeking the same. Our Aim at TWN is to Equip Young Leaders/ Writers/ Authors/ Visitors/ Readers/ Members with Quality Content Syndication Services @ Categories and Support Sustainable Business Growth for Entrepreneurs and Aspiring Professionals (Leaders/ Writers/ Authors/ Readers)