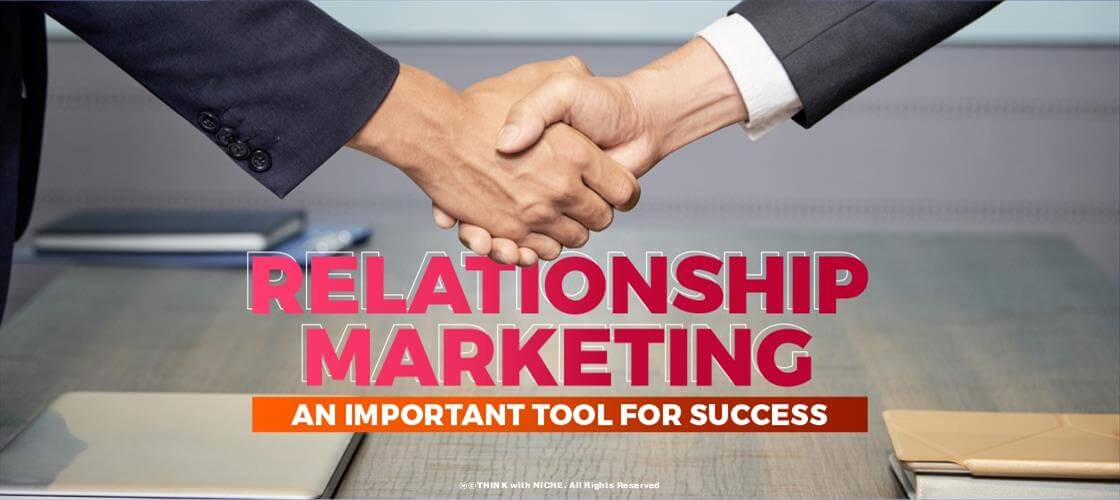 Post Highlights
Our main focus is to spread awareness on how crucial relationship marketing is an important factor of effective customer relationship management which enhances long-term customer engagement. Businesses cater to customer loyalty and customer satisfaction. #ThinkWithNiche
There is undoubtedly a growing interest in the subject of relationship marketing. The strong rivalry characterizing today's business environment has resulted in the building of stronger firm-customer relationships. The phenomenon described by this concept is strongly supported by ongoing trends in modern businesses. More and more firms are capitalizing on strong firm-customer relationships to gain invaluable information on how to best serve customers and keep them from defecting to competing brands. Hence, customer relationship building creates mutual rewards which benefit both the firm and the customer.
By building relationships with customers, an organization can also gain quality sources of marketing intelligence for better planning of marketing strategies. It is important, therefore, to empirically examine the actual impact of the underpinnings of relationship marketing on customer loyalty. Such understanding will assist in better management of firm-customer relationships and in achieving a higher level of loyalty among customers. This, however, requires that a business have an existing customer base. With this in place, businesses must get to know their customers' preferences, including what products they enjoy and how they use them. To start the relationship marketing process, businesses that do not have an existing customer base will need to start by building one. Those with an existing user base will need to focus on understanding their customers.
In a relatively linear form, we can read or hear: "We are preparing for you..", "We have opened for you.." and so on. These external manifestations may give the impression that customer orientation- helpfulness, honesty and decency towards the customer, efforts to solve the customer's requirements or problems is a constant part of the company management tools. This will not only build that sense of trust but will also create an ambiance of comfort. In the end, we all are doing something for society. Once a business has a good grasp on who their customers are and what they want, they can then work to build a strategic marketing campaign that revolves around their customers' unique interests and behaviors.
There are different levels of relationship marketing.
Basic marketing: It is the first step in marketing. It involves acquiring a customer and successfully guiding them through a sale.
Reactive marketing: It is when a company can receive feedback from a customer after a sale.
Accountable Marketing: Similar to reactive marketing, but taking it a step further, this occurs when a business reaches out to a customer for suggestions to improve their experience with the business.
Proactive marketing: Here businesses actively work to improve their products and services to provide the best possible experience for their customers. Lastly, partnership marketing, where it involves collaboration with other businesses to improve customer experience and satisfaction.
No matter which level you focus on, good marketing puts its customers at the center of all campaigns and strategies. A business should start with basic marketing to build a customer base, then work through the remaining steps to get to know their customers and provide the best product, service, and experience possible.
Read more business articles. We Encourage Aspiring Writers/ Authors to Share their Articles and Viewpoints on the Categories underlined by TWN. It is a Free Online Blogging Platform to READ-CREATE-SHARE your know-how with Target Groups (TG) of Readers & Leaders. We also provide Content Development Services for the ones seeking the same. Our Aim at TWN is to Equip Young Leaders/ Writers/ Authors/ Visitors/ Readers/ Members with Quality Content Syndication Services @ Categories and Support Sustainable Business Growth for Entrepreneurs and Aspiring Professionals (Leaders/ Writers/ Authors/ Readers)