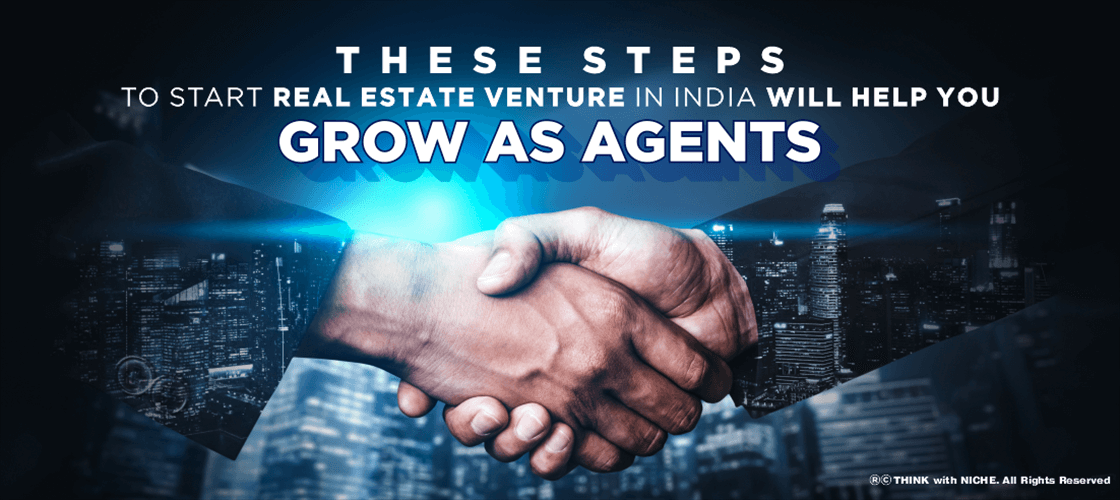 Post Highlights
Are you a real estate agent or planning to start a business of your own in this field? You are at the right place. In this blog, you will learn three steps to expand your real estate venture and walk on the way to success. #ThinkWithNiche
Over the past few decades, the real estate industry of the Indian market has been blooming by leaps and bounds. It means, not only Bollywood celebrities, affluent are spending millions investing in properties. Upper-middle-class have similar choices and tasting richness alike. If one possesses a certain passion to make additional income, just by exchanging business conversations with clients, they become a fit for the real estate industry. This sector is the fastest growing business in the world. It has become easy to open ventures in the comfort of your home. Before you decide to take the plunge, here are some helpful steps to start a real estate company.
Extraordinary Team
Team building skills are a part of leadership, and once you start a real estate company, you become a part of relentless competition. It is impossible to subjugate all departments of business, screen talented and extraordinary individuals before putting them onboard. It's beneficial to your company if employees are dynamic, and possess multifaceted personalities at the same time.
Research And Evaluate
Nobody likes to be half-baked delegates. It's wise to plan your career before stepping into the real estate business. Research is key to evolving yourself in any industry. It's always best to hear from horse's mouth and professionals working in the real estate business for a couple of years. Getting in touch with competitors is another resourceful way to expand your research and evaluation. After all, there are plenty of bright opportunities and challenges waiting for real estate aspirants like you.
Brand Value
Once you plan on opening your own real estate company, what is the most important part of its existence is – what brand value does it hold? It is a crucial aspect to start any venture. Let your creativity speak for itself. Curate an extraordinary brand logo where audiences can easily differentiate between your and other real estate companies.
Final Words
If you wisely follow these steps, starting a real estate venture becomes an easy walkway. Your face at the forefront shall matter more than anything else in this competitive business.